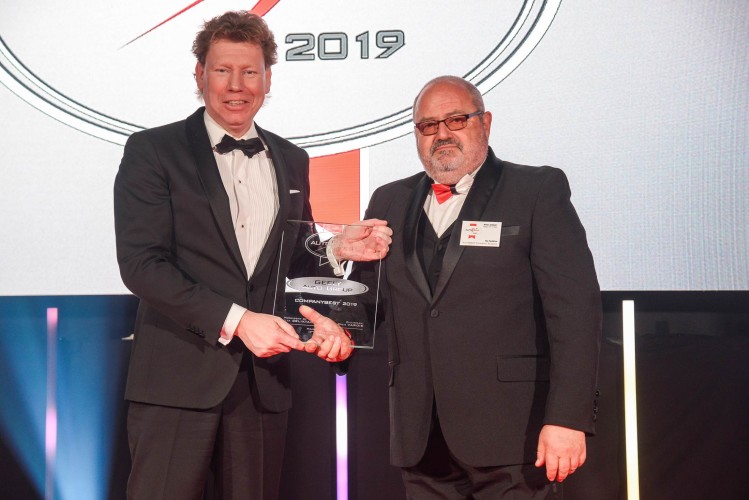 2020 February 14, Mainz, Germany. Global automobile manufacturer and mobility pioneer Geely has won 'COMPANYBEST' at the annual Autobest Awards.
The accolade pays tribute to the growing success of the brand and recognises that, in an industry renowned for being extremely competitive, Geely has fast become one of the leading automotive companies in the world.
Founded in 1986 by visionary Chairman Li Shufu, Geely has actively challenged the course of the automotive world and has grown into one of the most recognised superpowers in the industry.
It is tackling a challenging environment with a host of new pioneering EV brands and mobility solutions and earlier this year announced that Geely Auto Group, Volvo Car Group and Geely New Energy Commercial Vehicle Group reached over 2.178 million units in 2019, despite a global market downturn. Geely also manages a number of other renowned names including Geely Auto, Lynk & Co, London Electric Vehicle Company (LEVC), Lotus, Geometry and PROTON.
Accepting the award on behalf of Geely, Hans Oscarsson, CEO of Geely Sweden Holdings AB, said: "It is an honour to take this award in the name of our founder and chairman, Mr. Li Shufu and the employees of Geely. It has been a tremendously exciting path since the foundation of the company in 1986 and today.
"Geely has achieved this image of innovation and success today with a very challenging approach. The philosophy of our founder can be seen in all of our brands and activities, which gives us a global understanding and real performance. Today we want to stand for intelligent technology, excellent quality and driveability – always open for better and new solutions."