Attractive Design & Long Range - Geometry C made its debut at the new energy vehicle show of Chile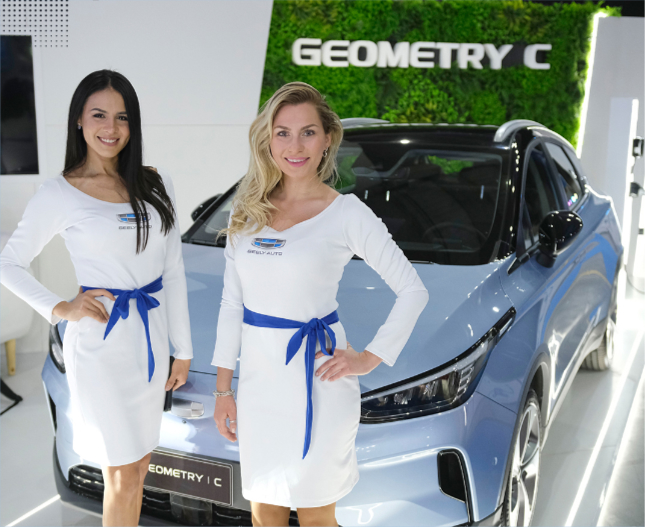 From October 20th to 23rd, the first International Electromobility,Renewable and Sustainable Energy Exhibition of Chile was held in Santiago. The exhibition takes electric new energy vehicles as the core of the exhibition and aims to promote the exchange and development of new energy vehicle industry.
At this exhibition, Geely introduced its star model of new energy, Geometry C with attractive design and long range. Such a model has aroused great interests from local users and media. At the auto show, media in auto industry experienced the performance of Geometry C in all aspects through test drive, among which some well-known media, including La Tercera and Autocosmos, released articles about this excellent model. The presence of Geometry C has received unanimous praises from the industry with high expectations from the market. This new energy vehicle received over 100 potential purchase intentions on the day of the show, showing potential performance. Under the favorable background of developing electric mobility in Chile, Geometry C provides Chilean consumers with a higher quality option concerning pure electric mobility.