Total annual sales volume reached 1,432,988 units, up 8% YoY
Share of new energy and electrified vehicles reached 23%
Revenue of 148 billion RMB, up 45.6% YoY
Profit attributable to stockholders of 5.26 billion RMB, up 8.5% YoY
Diluted earnings per share reach RMB 0.50, up 6% YoY
Free cash flow rose to 33.7 billion, up 20.4% YoY
2023 March 21st, Hong Kong and Hangzhou. In 2022, Geely Auto delivered a resilient financial and operational performance with growing revenues and profits, which were achieved despite challenging market conditions and continued pandemic-related disruption. During the year, the company made significant progress in expanding sales of its new energy and electrified models, while also developing intelligent connected vehicles and continuing its global expansion.
BRAND PERFORMANCE
Geely Auto delivered a total of 1,432,988 million vehicles with its higher segment flagship models driving the brand's growth. In 2022, overall sales of Geely Auto's high-end flagship product series reached 252,787 units, accounting for 23% of total sales.
Its highest monthly volume exceeded 30,000 units, and average selling price reached 150,000 RMB. In February 2023, Geely Auto unveiled its latest high-end new energy product series, "Geely Yinhe" highlighting the brand's latest electrified and intelligent technologies.
In addition, the Geometry brand has been reconsolidated into Geely Auto as an entry-level electric product series to help meet the rapidly increasing market demand for electric vehicles.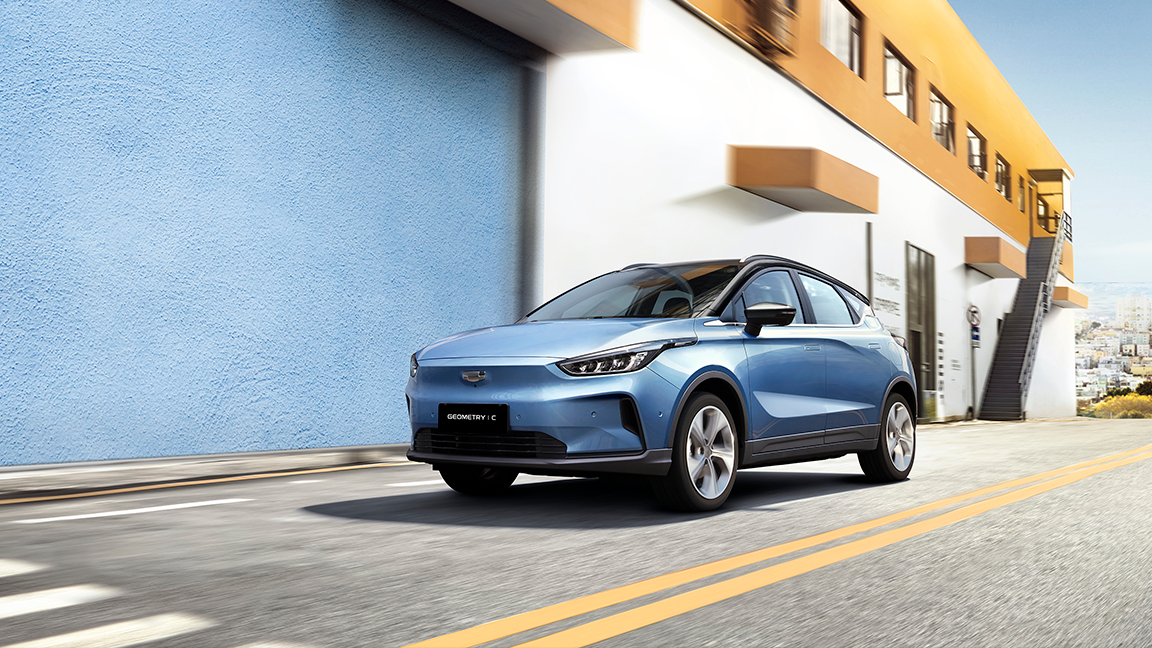 ELECTRIFIED PERFORMANCE
In the past year, the company continued to expand its presence in the new energy sector by accelerating the development of technologies, including pure electric, hybrid, and methanol powertrains, as well as exploring battery swapping operations.
In 2022, sales of new energy and electrified vehicles (including Geely Auto, Geometry, Lynk & Co, Zeekr, Livan) reached 328,727 units, an increase of more than 300% YoY. The proportion of new energy and electrified vehicle sales for the company reached as high as 30% in a single month.
INTELLIGENT DEVELOPMENT
In the field of intelligent driving, Geely's "integrated space and earth" three-dimensional mobility technology ecology has continued to evolve. Upgrades to L2+ and L3 intelligent drive functions and the next-gen "NOA high-end intelligent driver assistance system" have been applied to the new Boyue L and will also be applied to other products in the future.
In June 2022, the first nine low-orbit satellites in the "Geely Future Mobility Constellation" were successfully launched into orbit. Supported by space-based technologies, Geely will continue to accelerate its development of intelligent drive solutions.
The "E01" SoC has taken smart cockpits to a new level, jointly developed by strategic partners ECARX and Siengine, which is planned to enter mass-production by the end of 2023. Geely Auto has also launched its newest vehicle OS, the Yinhe N OS, which surpassed all competitors in terms of operating speed and reaction time. The new Yinhe N OS aims to bring smart vehicles into the era of smart ecologies.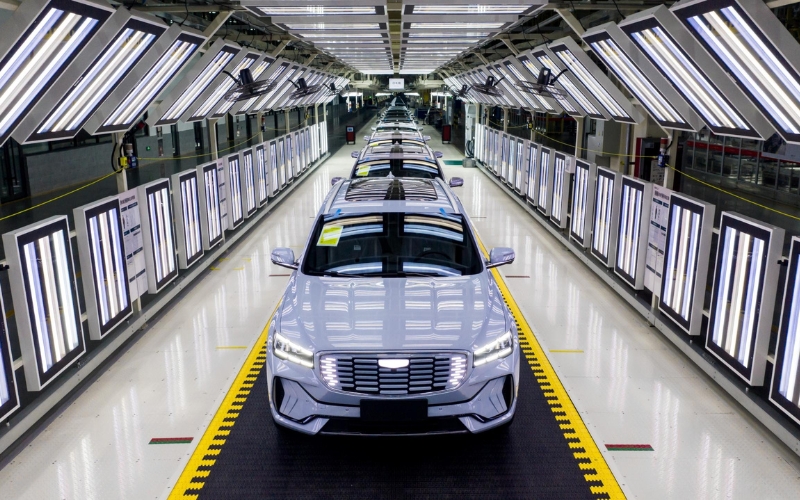 OVERSEAS EXPANSION
Overseas export sales reached 194,242 units, an increase of 72.4% YoY, surpassing the industry average growth of 56.7%. For the Geely Auto brand, the Coolray, Azkarra, and Tugella products held their places as market segment sales leaders in several countries.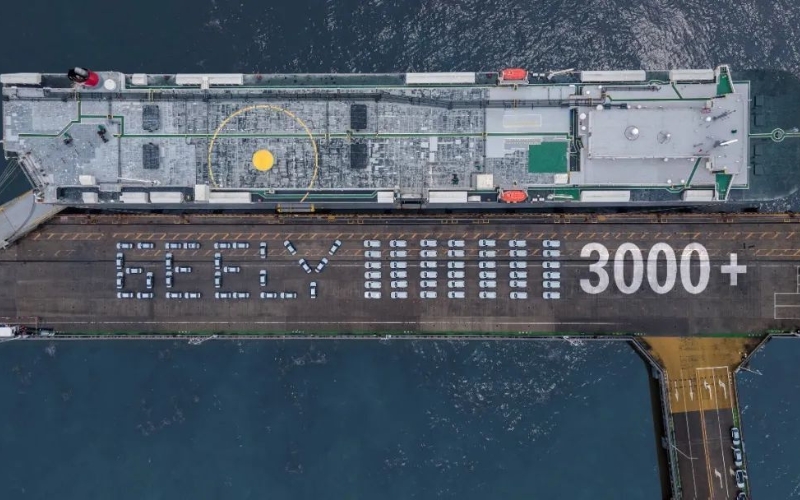 TECHNOLOGY SHARING
Through the sharing of technology products and services, the company has continued to accelerate the diversification of its income and profit streams in 2022. Net revenue from technology licensing and other services reached 1.66 billion RMB, an increase of 29.9% YoY.
In May 2022, the company announced it would take a stake in Renault Korea Motors and introduce new hybrid technologies and products to the Korean market. The new jointly Geely Auto and Renault developed products will utilize Geely's world-class Compact Modular Architecture and Geely's advanced hybrid technologies.
ESG
Striving to be an industry leader in sustainable development, the company saw the full lifecycle carbon emissions from a single vehicle in 2022 drop by 8%, building on the 5.6% decrease achieved in 2021. Thanks to Geely Auto's commitment to ESG, the company's MSCI ESG rating has been upgraded from BBB to A and led the company to be selected for inclusion in the "Hang Seng ESG 50 Index."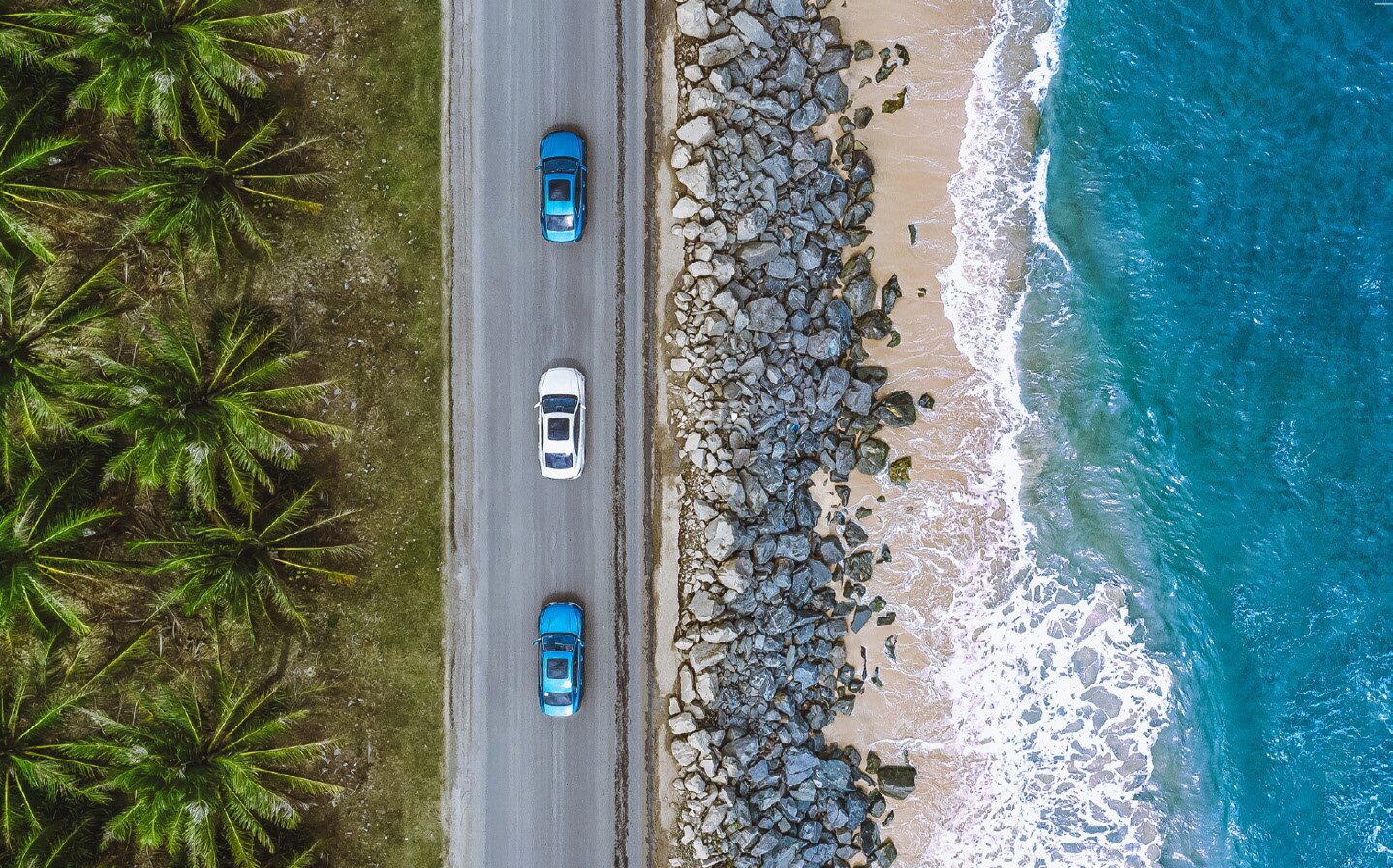 Looking ahead, Geely Auto has set an annual sales target of 1.65 million units for 2023, with the proportion of new energy and electrified vehicle sales doubling that of 2022.
In 2023, Geely Auto remains committed to technological innovation, new energy technologies, empowering intelligent driving and mobility, global expansion, creating deeper synergies, and sustainable development.