• Geely Auto sold 1,432,988 units in 2022, up 8% year-on-year
• The annual sales of new energy vehicles reached 328,727 units
• Geely Auto set a sales target of 1.65 million units in 2023
• Total export sales volume was 198,242 vehicles, a YOY increase of over 72.4%
On January 9, Geely Auto announced its December and annual sales figures for 2022: 146,017 passenger cars were sold in December, and the total cumulative sales of Geely Auto for 2022 reached 1,432,988 units, up 8% year-on-year, with production and sales exceeding one million units for six consecutive years.

Geely promoted the "new four" transformation and "Intelligent Geely 2025" strategy in 2022, and by ongoing investment and thorough planning in the electrification and intelligentization fields, doubled the rate of new energy vehicles.
To more firmly and quickly promote the transformation to electrification, intelligentization, and globalization, to continuously improve market share, and to usher in a new era of intelligent electric development, Geely Auto will set a sales target of 1.65 million units in 2023, of which new energy vehicle sales will increase by more than 100% compared with the total sales achieved in 2022.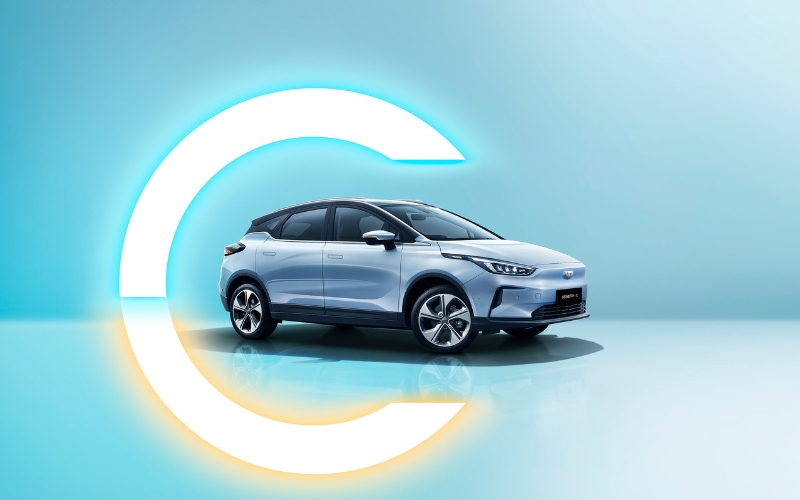 New Energy Transformation
Geely Auto successfully implemented a new energy transformation in 2022, building a new electrification system while simultaneously developing hybrid, pure electricity, methanol, and other multi-technology paths, doubling sales and penetration rates. The annual cumulative sales of new energy vehicles reached 328,727 units.
In the field of pure electricity, the fashionable and intelligent pure electric Geometry series saw sales rise by more than 35% in December to 18,728 units, and cumulative sales for the year have risen by a remarkable 170% year over year, reaching 149,389 units sold, accounting for a significant portion of Geely Auto's new energy growth.
GBRC crystal structure, capsule battery and other battery swapping technologies have made full use of the battery swapping market, forming Geely's system strength and competitiveness in the battery swapping technologies.

In the field of methanol, Geely has continued to deepen the methanol vehicle market in 2022, and has launched the fourth-generation Emgrand hybrid car to accelerate the promotion and application of methanol vehicles.
Geely's Leishen Power
Leishen Power, the intelligent hybrid system developed by Geely, continued to improve during 2022. Thanks to its 43.32% engine thermal efficiency, the 40% fuel efficiency and other groundbreaking technologies, Leishen Power has become the leader of the new era of hybridization. As a result of this increased maturity, the new technology will become a new growth point for Geely Auto sales in 2023.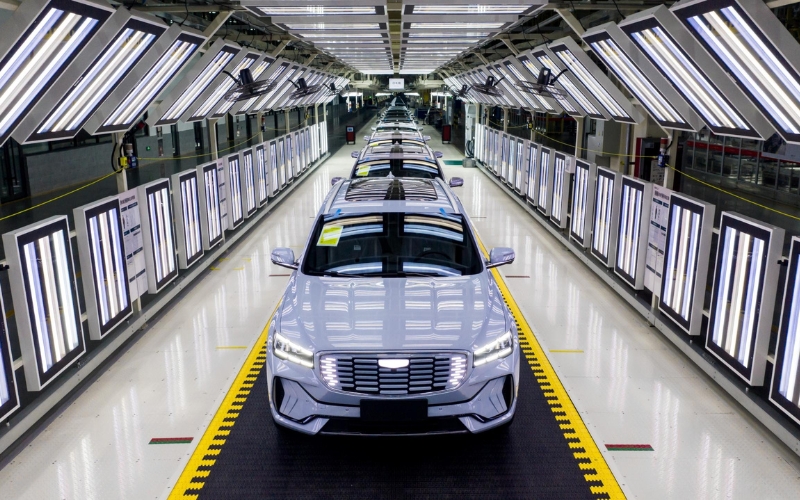 Intelligent Transformation
In the field of intelligentization, Geely Auto has carried out global deployment in core technologies such as intelligent driving, intelligent network connection, intelligent cockpit, and vehicle chips around the "smart Geely technology ecological network".
In terms of smart architecture and cockpit, this year Geely has upgraded Boyue L and other models to the electronic architecture GEEA2.0 with concentrated functional domains. At the same time, it is matched with the latest Qualcomm 8155 car-machine chip to realize the OTA upgrade of the smart cockpit. Geometry G6/M6 and Huawei have joined forces to create a super electric smart cockpit based on HarmonyOS, promoting intelligence to become a new development trend in the mainstream pure electric market.
In terms of autonomous intelligent driving, Geely Auto has focused on the layout of L2+ and L3 autopilot. The new generation of "NOA high-end intelligent driving assistance system" has been applied to Boyue L, and will be applied to the latest products of Lynk & Co, Geely and Geometry in the future. Users Different functions can be subscribed and upgraded through FOTA, and the driving experience is constantly evolving.
In terms of chips and space-ground integration, Geely Auto has accelerated the deployment of localized and self-developed chip routes. The first domestically produced 7nm car-grade smart cockpit chip "Longying One" will be mass-produced and loaded into the car, and the "Longying One Demonstration Vehicle" has been officially unveiled in Wuhan. The first nine satellites of the "Geely Future Travel Constellation" has been successfully launched, laying out a hard-core technology ecosystem, empowering smart travel, unmanned systems, smart cities and other fields, and accelerating the construction of a three-dimensional travel technology ecosystem.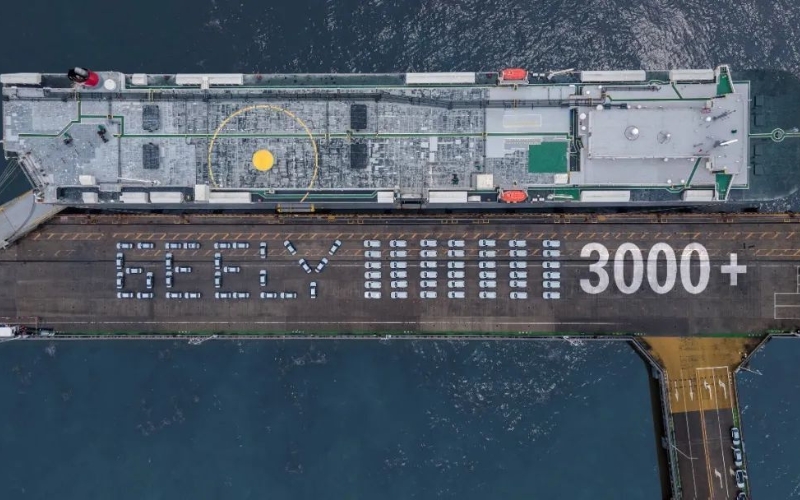 Geely's Global Influence Continues to Increase
In 2022, Geely Auto enriched its overseas product matrix, and its product and brand influence continued to rise. In December, the export sales of Geely Auto reached 19,538 vehicles, an increase of about 5% month-on-month; the total export sales volume for the year was 198,242 vehicles, a year-on-year increase of over 72.4%.
In 2022, Geely also deepened its layout in Europe, the Middle East, Asia Pacific, Africa, Latin America, and other regions. A total of 379 sales and service outlets were developed around the world.
The actual terminal sales in the Middle East, Asia Pacific, Latin America and Africa increased by more than 48% year-on-year. Coolray, Azkarra, and Tugella occupy the forefront of market segments in various countries. Geometry C has become the sales champion of the pure electric market in Israel.
Lynk & Co brand is also accelerating the promotion of the "European Strategy" and "Asia-Pacific Strategy". In 2022, a total of 14,571 vehicles were delivered through the innovative subscription model, and the global subscription volume has increased by more than 145% year-on-year. As of now, Lynk & Co has opened 10 experience stores in 6 European countries, with more than 180,000 subscription members.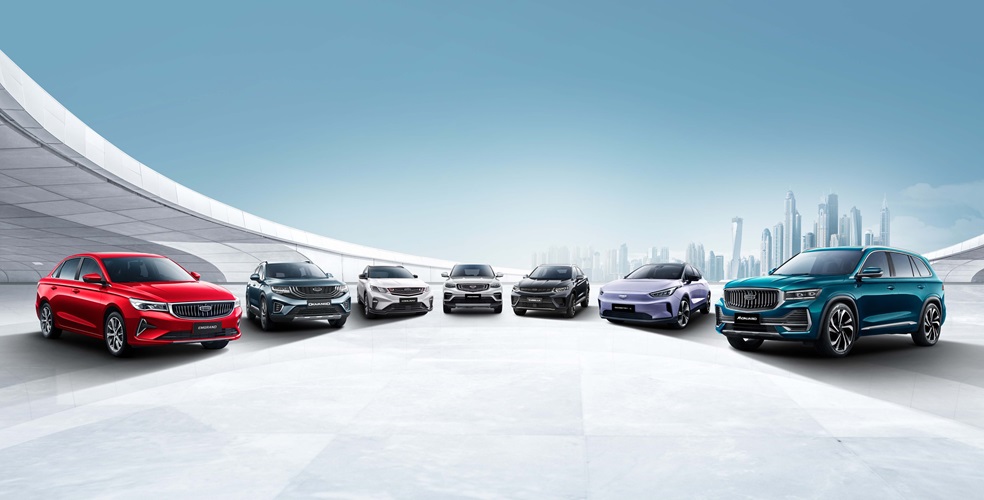 2022 was a year in which shocks and changes were intertwined in the global auto industry, and crises and opportunities coexisted.
Electrification and intelligence have become the competition points of major auto companies. In 2023, the restructuring of the global automotive industry chain and value chain will be accelerated to solve all the problems and challenges encountered in the previous year.
Geely Auto will continue to adhere to high-quality sustainable development, technological innovation breakthroughs, and will build a strong intelligent electrification system and a resilient supply chain system, to continue promoting and helping the automotive industry.
The goal for the future is to continue working on electrification and the development of intelligent systems to give users an exceptional smart travel experience.